To know why cake oil is used in cakes, you must first understand the traditional production process of cakes. The key factor in Cake production line and affecting the quality of cakes is the egg-beating process, that is, the degree of foaming of the eggs and the stability of the foam. The more foaming, the more stable the foam, the better the quality of the cake. The traditional production process of cake is egg sugar rapid whipping method. The outstanding shortcomings are the long egg-beating time, insufficient foaming, poor foam stability, and strict process technology requirements.
For example, the bubbles easily disappear when encountering external factors such as high temperature and collision in summer. Therefore, once the egg and sugar have reached the required foam volume during the whipping process, the flour, water, leavening agent and other materials should be immediately mixed into the egg sugar mixed foam to make a batter. Then immediately bake the batter in the oven to ensure the quality of the cake. If you do n't add flour and other materials for paste mixing immediately after the eggbeating, and do not bake immediately after paste mixing, the foam will easily disappear when the external factors such as high temperature and collision in summer are encountered, and the cake will fail; The strength of the protein film is limited. When it swells to a certain degree, it reaches the limit. If it exceeds this limit, the protein film will burst, the air will disappear, and the cake will not be made. Therefore, the traditional egg-beating process of the cake is technically very strict. In addition, if the gas wrapped by egg protein alone, it can not make the cake achieve the desired degree of expansion, uniform organization and delicate taste.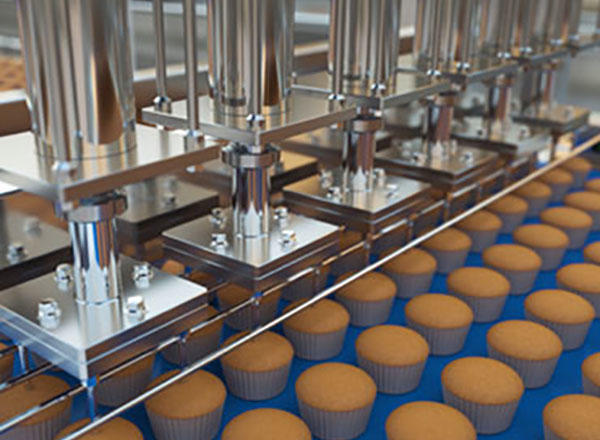 Therefore, the traditional production process can not guarantee the quality of the cake. The pores inside the cake are unevenly distributed, the pore walls are thick, the structure is not delicate, the taste is rough, the shelf life is short, and it is easy to dry.
China began to import cake oil in the late 1980s, and gradually formed industrialization in the country in the early 1990s, and it was quickly promoted and applied in the national baking industry. Cake oil as a cake foaming agent and foam stabilizer in cakes is a major technological innovation of the traditional sponge cake production process in the past 100 years, which has greatly promoted the quality of sponge cakes and promoted the technological progress of the industry .