The fries and potato chips production line equipment is developed by combining advanced technology and essence at home and abroad. Why is this a device worth buying? The key lies in its process design. Next, hg introduces you in detail The advantages of each part of the device!
The French fried potatoes machine has advanced technology, powerful functions, simple operation, and low energy consumption. The overall process of the equipment includes peeling, slicing, blanching, dehydration, frying, degreasing, seasoning, and packaging. Cheng's main work:
1. Peeling: Here, the equipment uses a peeling machine lined with emery. This kind of peeling machine is very practical.It can clean and peel items.It can be done at one time, and the work efficiency is very high.
2. Slicing: The slicing machine used here is not only for slicing, but also for cutting strips, so this equipment is called a french fries potato chips production line. Here, we can adjust the thinness of the slices and the thickness of the cutting strips, which is very convenient. .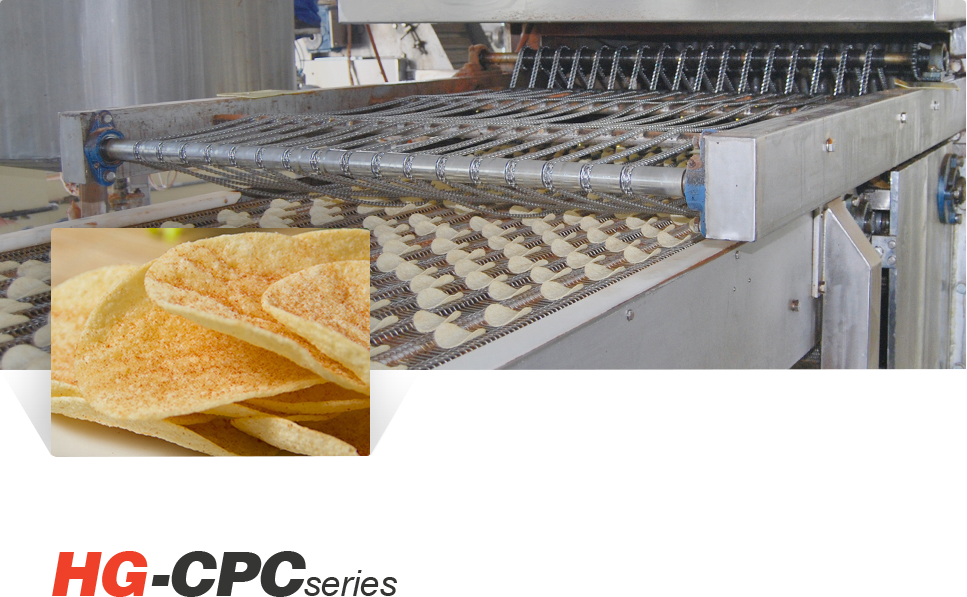 3. Blanching: The function of this process is to blanching and fixing the cut french fries or chips.
4. Dehydration: Why dehydration before frying? Because the less moisture in the potato chips, not only will the frying time become shorter, but also the taste will be better after frying.
5. Frying: The frying tool of this equipment is an oil-water mixing fryer. This frying machine uses the advanced oil-water mixing technology, which not only improves the quality of the frying oil very well, but also after frying. The food is safer, healthier and tastier.
6. De-oiling: This process of de-oiling is mainly because the fried food in the past has too much oil, which makes the food greasy, which makes people feel very disgusted. The de-oiled potato chips overcome this problem. Not only can it improve the taste of potato chips, but also make them more nutritious.
7. Seasoning: The seasoning procedure of the device is very simple and convenient. The fried potato chips enter the drum seasoning machine. As the drum rolls, the purpose of turning the potato chips is achieved, so that the potato chips are seasoned more evenly.
8. Packaging: The nitrogen packaging method is used here, and the use of nitrogen can well avoid the cracking of potato chips and can extend the shelf life.
For more details, please visit: https://www.hg-machine.com/product/full-automatic-compound-potato-chips-production-line.html