Brief description of the Cake production line process: Ingredients weighing → Various materials are poured into the mixing tank step by step and mixed evenly → The rotor pump is transferred to the buffer tank buffer → The screw pump is transferred to the inflation head → The inflation head mixes and inflates → Product
Equipment Technical Features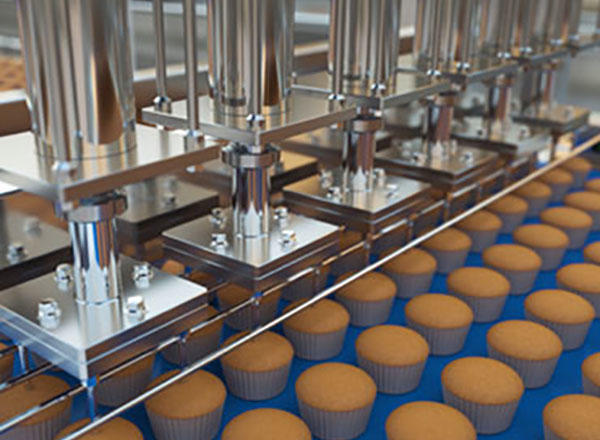 1 . The whole machine is made of 304 stainless steel, water blasting treatment on the outer surface, corrosion resistance, imported bearings, oil seals, mechanical seals and other standard parts

2 . The whole machine adopts integrated control of light, machine and electricity to start and stop in time to avoid breakage or blockage caused by too fast or too slow speed.

3. Use imported Danfoss frequency converter from Denmark, Siemens PLC (program controller) from Germany, and touch screen control of human-machine interface. The operation of the equipment is more stable. Attachment: commonly used structural components and standard components brand and origin table.

4. Product size and density are easy to adjust;

5. The touch screen interface is adopted to optimize the software program, making the operation simple and easy.

6. Variable combination production line (that is, different products can be produced with different peripheral equipment).

7. The circuit adopts a bridge structure to avoid wire and cable contact with oil stains, dust and external force damage, prevent line aging, improve safety performance, and facilitate daily cleaning work.
Shanghai HG(hengguang) Food Machinery Co.,ltd., have a variety of large-scale CNC machinery and equipment as well as professional operators,to ensure that each product can be through rigorous manufacturing processes and complete the original intention of design accurately.