Biscuit production line is a complete assembly line under the action of a series of biscuit machinery. It consists of a biscuit forming machine, a tunnel-type hot air circulation electric oven, an oil injection machine, a turning machine, a cooling line, a biscuit finishing machine, a biscuit sandwich machine, a packaging table, etc.
So what are the characteristics of this production line?
1. All kinds of machinery on the automatic biscuit production line are equipped with frequency conversion speed regulation, and all kinds of machinery cooperate with each other to truly realize automation.
2. Tunnel-type electric oven adopts energy-saving quartz electric heating tube, with sufficient heat radiation and fast heating speed; the temperature control system adopts Taiwan temperature control equipment, unique energy-saving technology, and can save energy by 30% during normal operation.
3. The frequency conversion joint control of the biscuit forming machine makes the operation simple and fast, and the workers get started quickly.
4. Various supporting equipments, such as sugar and salt spreading machine, oil spraying machine, syrup spraying machine, multi-functional powder spreading machine, trough cake machine, differential cake machine, nut slicer and other production auxiliary equipment , To provide mechanical support for the production of various flavors of biscuits.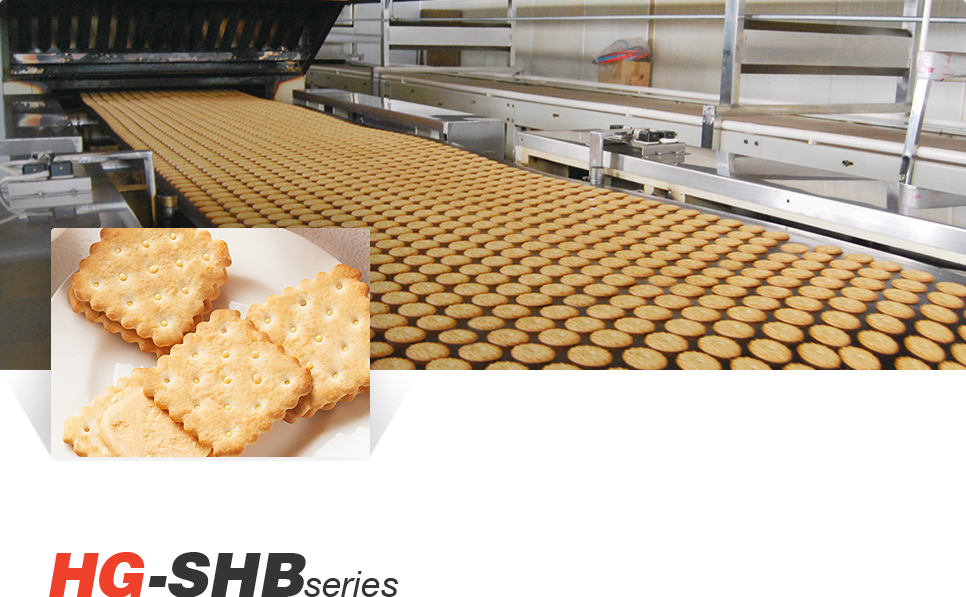 Automatic biscuit production line makes the production of delicious biscuits simple and convenient. It not only reduces a lot of intermediate links, but also reduces a lot of manual operations. Achieve automatic integration of biscuit production.
In the use of maintenance and cleaning, you can follow the following steps:
1. The automatic biscuit production line should periodically take out the filter and clean it. However, it should be noted that the body of the shortbread machine is completely cooled, which is the best time for cleaning. After the reverse flushing, rinse the impurities on the filter. Use a brush to gently scrub the filter if necessary.
2. After the filter is cleaned, put it back into the machine in time, and pay attention to the correct placement.
3. When cleaning, pay attention to the removal of debris and do a good job of collecting impurities. After the operation, the site must be cleaned.
4. If the stirring blade in the automatic biscuit production line is difficult to clean, it should be cleaned several times. Do not use abrasive cleaning agents and hard wool fabrics to avoid damage to the non-stick layer and affect the next mixing and cleaning effect.
Biscuit is a convenient food in our daily life, whether adults or children like it. Therefore, the biscuit industry will never decline, then the natural biscuit production line will also be a sunrise industry in the machinery industry,For more information, please visit our website.