Development status of food machinery industry in China
16-07-2020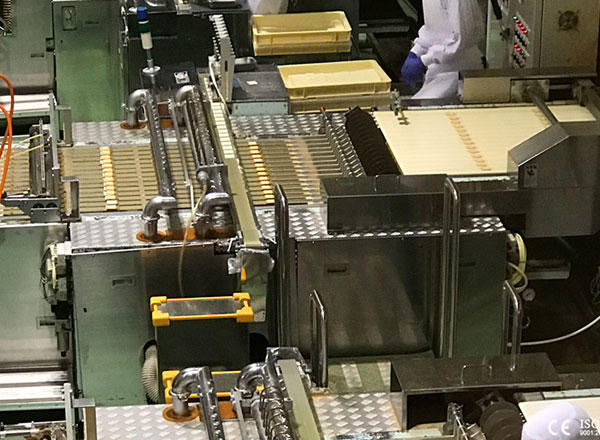 Development status of food machinery industry in China
HG Admin 10-07-2020
At present, the development of the food machinery industry is facing bottlenecks and other problems, accompanied by the transition period of economic development. At present, China 's independent food production machinery is mainly of medium and low grade, and the core technology of high technology still relies on foreign technology. The cost of products is very high, and the value-added of many foods is very low. Such high-priced equipment is rarely used. widely used.
Although domestic food machinery enterprises have developed rapidly in recent years, they still cannot meet the huge demand for food processing. At present, food machinery has entered a period of structural adjustment. All food machinery manufacturers also need to cooperate with each other to implement various technologies to produce more food processing equipment according to the actual situation in China.
The local government departments also attach great importance to the agricultural product processing industry and food processing industry, which has also created a good policy environment and market environment for food machinery manufacturers. Opportunity and risk coexist. Bottlenecks are also opportunities for transformation and development.
There are many food machinery companies in China that blindly imitate the products of other manufacturers and use inferior raw materials to reduce the cost of products. In order to compete for a larger market share, this method can only solve urgent problems and will only bring enterprises into dead ends For a long time. Shanghai Ruiqi called on enterprises to actively develop more energy-saving, environmentally-friendly and more efficient high-quality food machinery.
Enterprises should implement cooperation strategies, change internal conditions and environment, adjust industrial structure, and accelerate technological innovation. Enterprises should also communicate and cooperate more, and learn more from food processing plants and catering companies about actual needs, and market demand is the vitality of the enterprise.
Leave a Message :::
If you have any questions about our machine, please do not hesitate to contact us.
Search
:::
Categories
:::
Tags
:::
Submit feedback
Information

Phone

0086-21-57458832

Mobile

0086-21-57458832

E-mail

[email protected]

Skype

hamasakiyumi

address

No.1588, Hubin Road, Fengxian
District, Shanghai.China

Our Users

Cooperative Partner