Biscuit production process and the role of rolling machinery in the biscuit machine

Biscuit production main equipment flow
  
   Biscuit production process generally includes raw and auxiliary materials processing, dough preparation, tabletting, molding, baking, cooling, packaging and other processes. In this process, of course, the role of the mesh belt of the biscuit machine is inseparable.
  
  After the dough is prepared, in order to make the loose-structured dough into a compact, dough sheet with a certain thickness, it needs to be rolled (pressed). In appearance, repeated rolling will make the surface shiny, complete in shape, and strong in pattern retention after printing.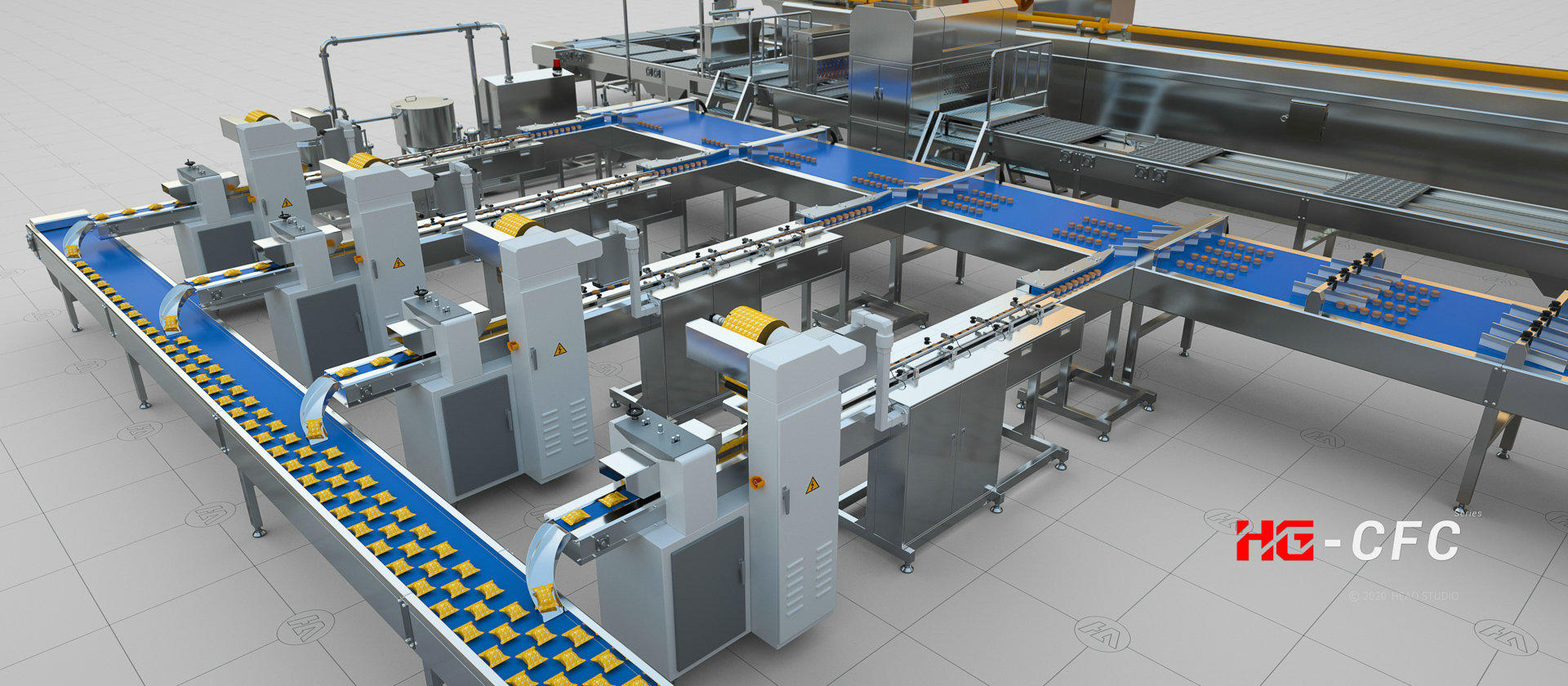 Biscuit machinery rolling machine in the food production process
  
   (1) The loose dough is rolled to form a solid noodle with a certain bonding force, so that the noodle will not break during operation.
  
   (2) Rolling can eliminate some of the bubbles in the dough and prevent the food from producing large holes during the baking process.
  
   (3) The dough strips that require toughness (eg, wonton wrapper, tough biscuit) must be rolled several times;
  
   (4) Rolling can reduce the roughness of the surface of the noodles. For the dough with poor adhesion, multiple times of rolling can improve the adhesion.
Shanghai HG(hengguang) Food Machinery Co.,ltd., its head factory was built in 1970s. During its nearly 40years' experience of designing and manufacturing in food machine, it now has developed into an enterprise with strong technical power, great reputation in local and global market. HG enterprise now owns 4 machine processing factories, 1 food laboratory factory, 1 trading company, and 1 poly-tech university with the construction area of 50000 square meters and annual output value of 500 million RMB.HG GROUP has passed the ISO9001:2008\CE\SGS certificates and has scored more than 300 patents and awards,making it one of the few large-scale private high and new tech enterprise in Shanghai, or even China.