The potato chip production line is composed of an insulated roller bed, a stretcher, a toffee forming machine and a cooling conveyor belt. After forming, it is air-cooled and shaped, with additional slurry conveying. The pulverizing machine can be used as a sandwich toffee. It has a good taste and beautiful sugar shape.
Process flow of potato chip production line equipment:
Raw materials --- pre-cleaning --- cleaning peeling --- slice (strip) --- drum cleaning --- blanching (95 degrees) --- wind blow drain --- frying --- wind blow drain Oil --- Conveying --- cloth powder --- automatic mixing --- cooling - packaging
The potato chip production line consists of the following single machines:
1. Blender
2. Extrusion molding machine
3. Tractor-cutting machine
4. Air bed cooler
5. Hot air dryer
6. Automatic frying machine
7. Seasoning line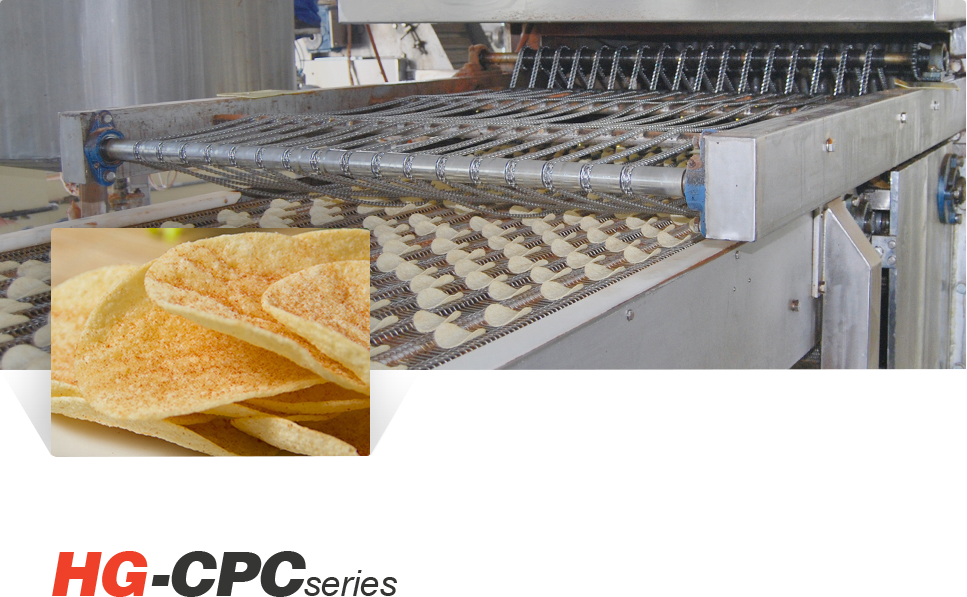 It is understood that the traditional potato chip production line food packaging machinery mostly uses mechanical control, such as cam distribution shaft type, and later there have been photoelectric control, pneumatic control and other control forms. With the increasing improvement of food processing technology, the requirements for food packaging parameters of potato chip production lines are increasing. The original control system has been difficult to meet the development of new forms, and integrates machine, electricity, gas, light, health, and electromagnetic integration. The mechanical and electronic equipment used in the food and potato chips production line and food packaging machinery is designed to improve the automation of the food packaging machinery in the potato chip production line. By combining the research and development of the potato chip production line food packaging machinery with the computer, the mechatronics control .
The potato chips production line can produce more than 30 kinds of potato chips currently on the market such as tomatoes, cucumbers, barbecues, green onions, salt and pepper, curry, spicy, seafood, chocolate, milk, cinnamon, fruits, parsley, etc. ) After washing and peeling the potatoes, the potatoes are washed and peeled, sliced, drained, electric fried, drained, seasoned, and nitrogen-filled.
Welcome to visit Shanghai HG(hengguang) Food Machinery Co.,ltd.