The production line of automatic potato chip frying machine is one of our company's main products, with product quality, favorable price and excellent technology. It has been loved and supported by customers for many years. Many people may not understand the automatic potato chip production line. Here is the process of the automatic potato chip production line:
  
First peel and wash the potatoes as raw materials
  
The washed potatoes are transported to steam peeler or mechanical peeler for peeling. Then enter the second washing machine to wash away the potato skins left on the potato surface. The washed potatoes are transported to the inspection table to realize manual sorting and sorting of peeled potatoes.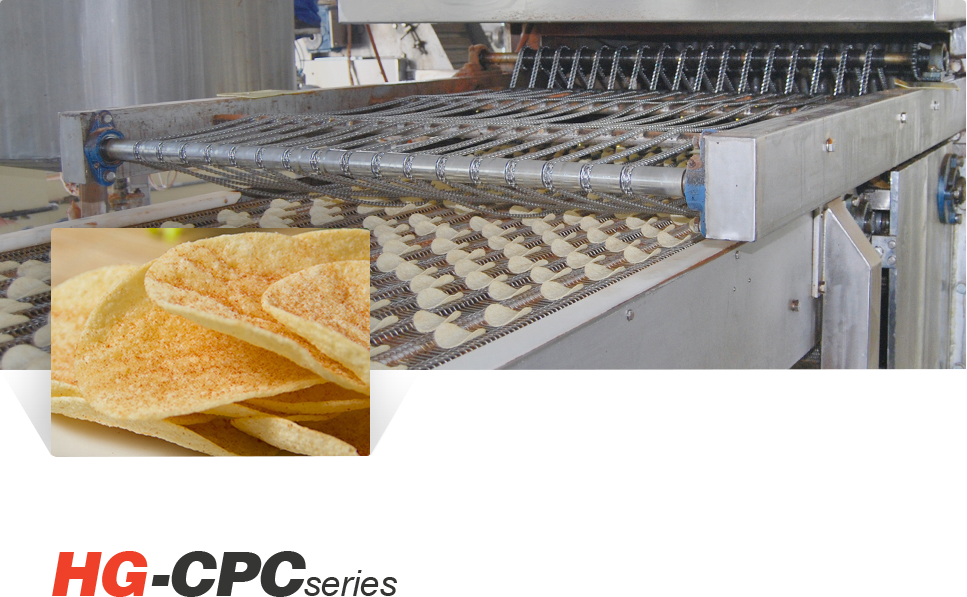 The belt conveyor feeds the peeled potatoes to the slicer. The potatoes are cut into thin slices. Wash the free starch with water.
  
The washed potato chips are sent to the blanching machine for blanching, and the potato chips from the washing and blanching carry a lot of water. Use a vibrating screen with strong wind to separate the individual potato chips and dry the attached water. It is then transported to the fryer to reduce the moisture content of the potato chips from 80% to 2% to obtain a crispy product. The oil content in the finished fried chips is between 30% and 40%. After frying, the potato chips are transported to the oil drain conveyor belt to drain the oil remaining on the surface of the product. The fried potato chips are transported to the drum seasoning machine to season the potato chips, and different seasonings are added according to different products. Then transport the seasoned potato chips to the packaging workshop to pack the product into the required size and shape.
Shanghai HG(hengguang) Food Machinery Co.,ltd., supply potato chips production line. Full automatic Compound potato chips production line which absorbing European and American technology and our company take many years to develop and research this line independently. The equipment using potato powder raw material, through mixing, pressing, forming, frying and flavoring and finally you can produce high-grade delicious compound potato chips.