Biscuit machine has a compact structure, and the whole process of mold opening and closing, operation, mold oiling, waste removal machinery, setting, including baking and packaging are all displayed in front of customers, and it is also a suitable model for on-site play. At the same time, the shelf life of food is extended through high-temperature packaging. The pastry mold is made of self-made special alloy materials, and the thermal efficiency and mold temperature are simply adjusted by a gas pressure gauge. Moreover, the raw materials and fillings are delivered by means of pistons, so that plastic fillings, grain fillings, paste ice creams, etc. can be handled without changing parts. Users can choose to install burning device.
Always look at the development of the biscuit machine, which not only expands in the scope of equipment, but also is accelerating to the integration of optomechanics and automation. With the unfolding and progress of science and technology from time to time, microelectronics, computers, industrial robots, image sensing technology and new materials will be more and more widely used in packaging machinery in the future. Enterprises must urgently introduce new technologies to consumer Packaging equipment with high efficiency, high degree of automation, good reliability, strong flexibility and high technical content has entered the market.
Efficiency: The high efficiency of food processing is mainly accomplished by using electromechanical integration technology and optical, electrical, hydraulic, automatic control technology, etc., replacing continuous consumption equipment by continuous consumption equipment, and replacing generalization by specialized consumption equipment Consumer equipment, replacing small and medium-sized consumer equipment with humanized consumer equipment. Making the consumption line complete continuous consumption, specialized operations, automated conditioning, and scoped operation can significantly improve consumption efficiency and economic benefits.
Automation: The future biscuit machine will cooperate with the trend of industrial automation to promote the overall level of packaging equipment. New intelligent equipment such as high-intelligence numerical control systems, encoders and digital control components, power load control, etc. have been widely used in packaging machinery equipment, making equipment operators more independent, flexible, correct and efficient in the operation process And compatibility.
The development direction of the biscuit machine shows that the direction of the future machinery companies is moving towards the direction of digitization, automation and intelligence.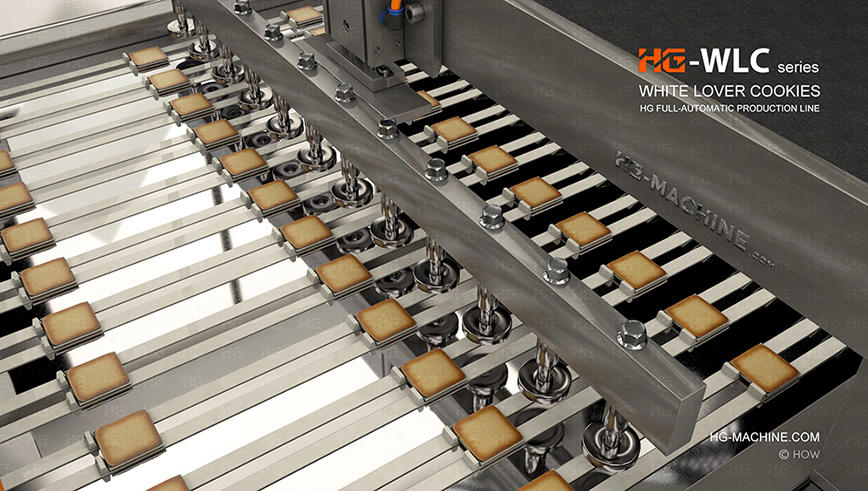 HG enterprise now owns 4 food machine processing factories, 1 food laboratory factory, 1 trading company, and 1 poly-tech university with the construction area of 50000 square meters and annual output value of 500 million RMB.Welcome to Shanghai HG(hengguang) Food Machinery Co.,ltd!