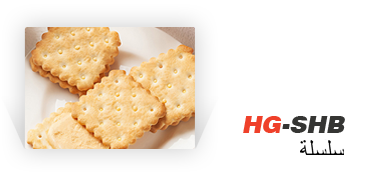 The operation method of the biscuit machine is as follows
HG Admin 04-03-2022
The operation method of the biscuit machine is described in detail. The biscuit machine, from feeding to forming, drying, conveying, oil injection, cooling, waste recycling and other mechanical and electrical integration, is automatically completed, and can produce all kinds of trendy biscuits. When operating the biscuit machine every day, I hope you can master the specific methods and methods. Next, we will learn more about the biscuit machine through the article.
 
1. Use a biscuit machine to make cookies. The batter must be too soft, but not too soft. It is too hard to squeeze out. Too soft is not easy to form. The secret recipe of a special type of biscuit machine can;
 
2. The flower pieces of the biscuit machine generally have both sides (there are some with the same double sides, the front and back sides cannot be distinguished), the highlighted side should run towards the cookie bucket, and the other side is closed. ring;
 
3. The key to making cookies is to whip the butter. When the butter is well whipped and powdered raw materials are added, it must be mixed with a rubber scraper. It must not be mixed by hand. Because the melting point of unsalted butter is particularly low, it is very easy to get started. Once the unsalted butter is melted, the gas encapsulated in the whole process will go away, and the cookies will be oily and hard, and the taste will be biased; the unsalted butter should not be beaten. , Liquid raw materials, such as raw eggs, fresh cream, milk, etc., should not be added too much at one time, otherwise the separation of water and oil will undoubtedly be bad. Naturally, once the water and oil separation occurs, you can put a little low-gluten flour in and stir again, and the situation will be alleviated to a certain extent. However, as far as possible, it is not necessary to separate water and oil, otherwise the taste will be reduced to a certain extent;
 
4. After the batter is put into the cookie bucket with a spoon, press it a little, put the flower piece into the closed ring, screw the closed ring into the cookie bucket, and be sure to align and tighten both ends;
 
5. The finished cookie batter can be put into the cookie machine immediately. If it has to be frozen in the refrigerator for special reasons, it does not have to be frozen for a long time as much as possible. Because the freezing point of unsalted butter is also low, it will take a long time. It will be hard when removed and melted, the unsalted butter will turn into liquid and the taste will decrease.