According to the classification of biscuits, ordinary biscuits can be divided into two categories: crispness and toughness. The small multifunctional biscuit machine is a small production line that can produce these two kinds of biscuit at the same time
1. Machine structure composition:
Mixer-forming host-drying oven-fuel injector-cooling belt composition
2. The process flow of the machine:

Raw material pretreatment - dough preparation - rolling out skin - pressing into cake base - baking - oil spraying - cooling - packaging.
3. Relevant knowledge:
Full automatic Soft & Hard Biscuit Production Line
Full-automatic Soft / Hard / Soda / Beer Biscuit Production Line ( biscuit making machine ) is a new generation advanced equipment which can produce biscuits such as hard biscuit .soft biscuit, soda biscuit, sandwich biscuit, etc. Oven and biscuit making machine shells are all made of stainless steel. This line has the character of big production capacity, Stable running, good-looking surface, easy operation, etc.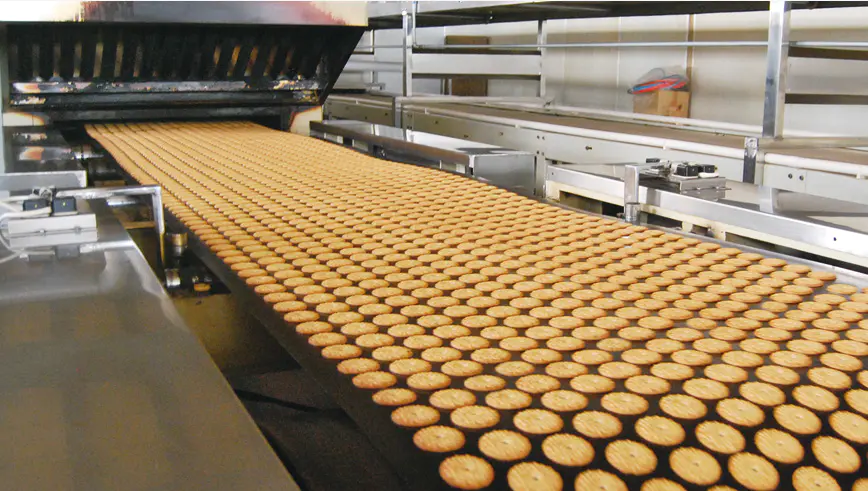 The main raw material of biscuits is flour, in addition to sugar, starch, oil, dairy products, eggs, flavors, leavening agents and other auxiliary materials. The above-mentioned raw materials and auxiliary materials are adjusted into dough with a dough mixer, then pressed into dough sheets with a rolling machine, pressed into biscuit blanks with a molding machine, and finally baked in an oven. Turns into crispy and delicious cookies when cooled. Sweet biscuits can be divided into two categories: hard biscuits and crispy biscuits. Whether it is hard biscuits or crispy biscuits, although the recipe, feeding sequence and operation method are different, the basic process is similar.