The biscuit machine production line is an equipment for making large quantities of biscuits and other foods at one time. The internal relativity of the equipment is very complicated, and there are many key points. The cleaning work should be done on time at the end of the application.
In the operation process of the biscuit machine production line, there are inevitably broken slag and the biscuits that fall into the corner of the equipment accidentally. It is not easy to find in the small corners. The deterioration will contaminate the fresh ingredients after a long time. Therefore, it must be disinfected on time. High attention must be paid to food production equipment and food hygiene and safety. Then you should pay attention to these points when cleaning up:
   1. Before preparing for cleaning, check whether the switching power supply is disconnected to ensure the safety of the cleaning personnel,
  2. Pay attention to the key points and corners when cleaning, complete cleaning can ensure food hygiene and safety
  3. Be careful to avoid damage to the equipment when cleaning, which can increase the service life of the biscuit machine production line and ensure the safety of the equipment.
   The above three points are the three safety needs to know when cleaning the production line of the biscuit machine, namely, life safety, food hygiene and safety, and equipment safety. Do the key points to produce higher quality products.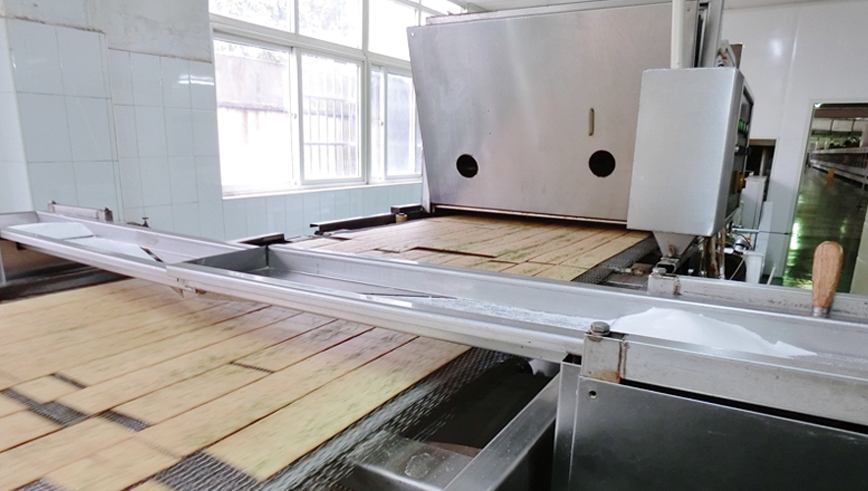 HG Full-automatic Soft / Hard / Soda / Beer Biscuit Production Line is a new generation advanced equipment which can produce biscuits such as hard biscuit .soft biscuit, soda biscuit, sandwich biscuit, etc. Oven and machine shells are all made of stainless steel. This line has the character of big production capacity, Stable running, good-looking surface, easy operation, etc.During Shanghai HG(hengguang) Food Machinery Co.,ltd., nearly 40 years' experience an designing and manufacturing in food machinery and equipment, it now has developed into an enterprise with strong technical power, great reputation in local and global marketIf you have any questions about our machine, please do not hesitate to contact us.