How to maintain the automatic cake grouting machine
15-07-2020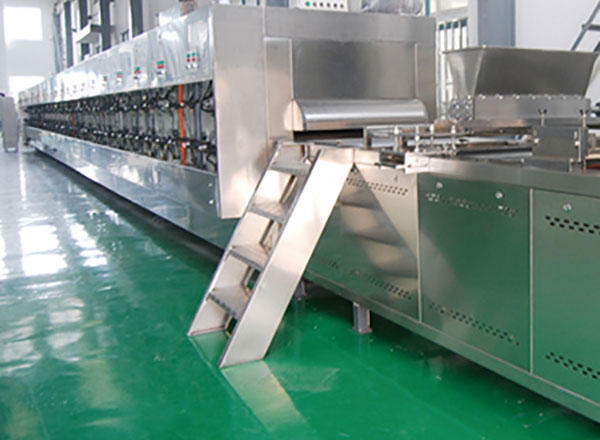 How to maintain the automatic cake grouting machine
HG Admin 10-07-2020
The automatic cake grouting machine can adapt to various shapes and specifications of cake molds, and truly realize one machine to produce a variety of products. Quantitative and accurate, how can we maintain it in our daily life? Can it make it play an important role and extend its useful life? Here are the tips for maintaining a fully automatic cake grout.
1 After the grouting machine is finished, the grouting pipe should be rinsed clean, which is beneficial to the maintenance of the grouting equipment.
2 When the grouting operation is completed, the slurry should be prevented from escaping from the pipeline; when the slurry hardens, all the openings, grouting pipes and venting holes must be tightly sealed to prevent the intrusion of water and harmful substances.
3 Try to avoid using the grouting machine under the direct sunlight. Because the grouting machine is working, the staff needs to add certain water-retaining materials to the grouting. Only at the right temperature can the water retention of the grouting material be guaranteed. Weakened. If the sunlight is too strong, the water retention of the grout will be greatly reduced.
4 We also need to know that the equipment is different, the maintenance rules are different. In order to extend the service life of the equipment and improve the equipment integrity rate, Zui prepares a equipment maintenance and repair system before the equipment is used, and each maintenance or Maintenance is recorded.
Leave a Message :::
If you have any questions about our machine, please do not hesitate to contact us.
Search
:::
Categories
:::
Tags
:::
Submit feedback
Information

Phone

0086-21-57458832

Mobile

0086-21-57458832

E-mail

[email protected]

Skype

hamasakiyumi

address

No.1588, Hubin Road, Fengxian
District, Shanghai.China

Our Users

Cooperative Partner